Our last vacation, we left and the Wisconsin Dells flooded. It rained on my wedding day. It rained almost the ENTIRE time we were in Chicago and made for a rather ugly exit.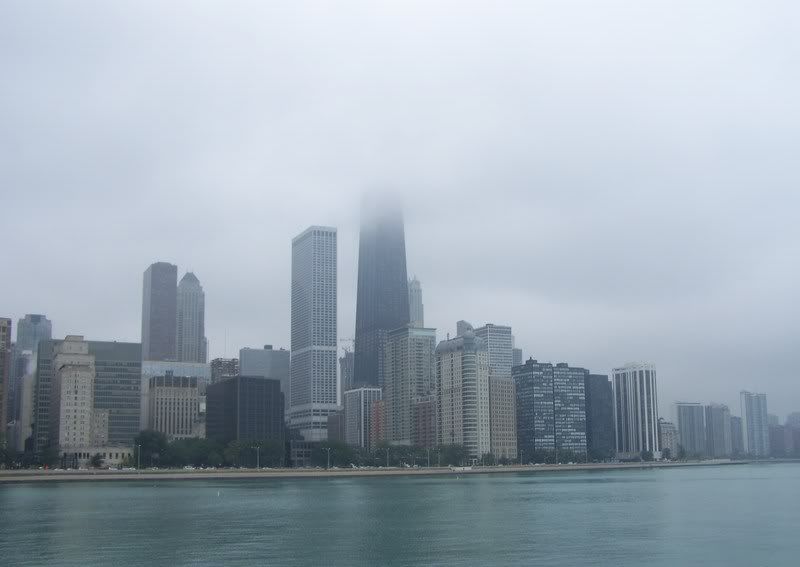 But it was okay. THIS hotel (unlike the last few hotels we've stayed at) had the Food Network.
Oh sweet Food Network. Oh sweet Iron Chef.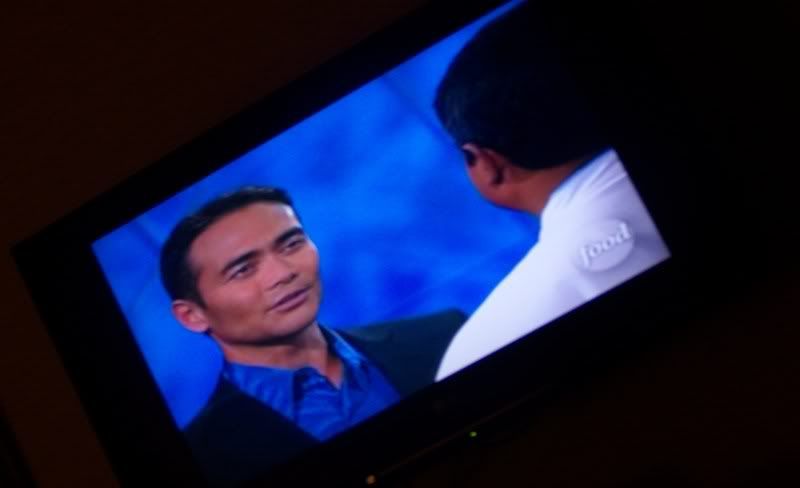 Couple that with some hearty, bacon-rich pizza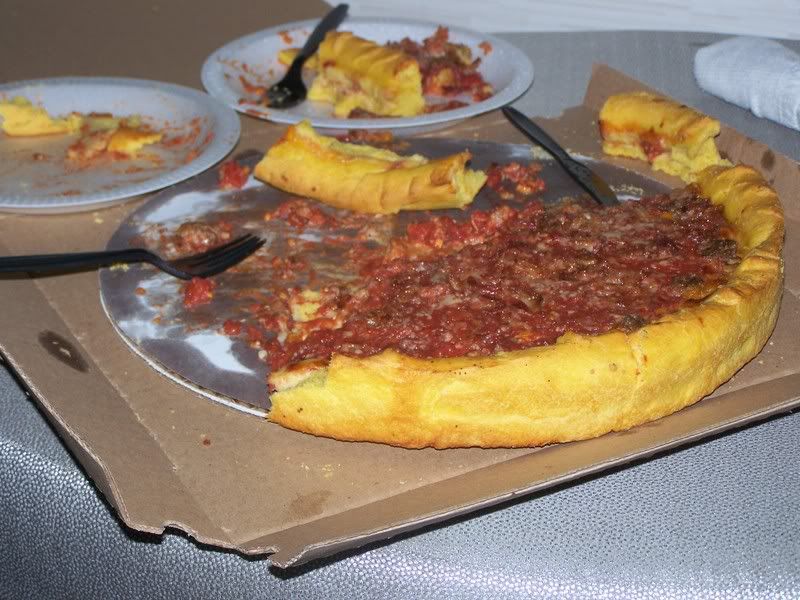 and I call that one hell of a honeymoon.